You may be thinking that you need some help with your practice for a range of reasons. You hate admin. The amount of admin you have is taking you away from the things you want to be doing. You're overwhelmed and you want a better work/life balance. Or a variety of other motives. You've thought about getting some help, which is why you're reading this blog or perhaps visited my website. But you're just not sure exactly what you can outsource. Well I have good news….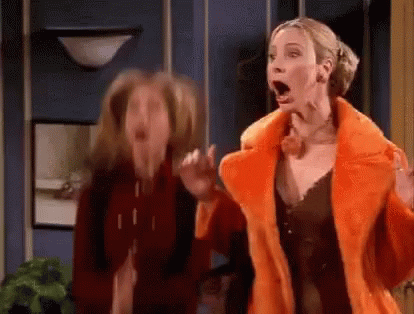 …. there's loads you can outsource.
1. Invoicing
Invoicing clients can be very time consuming and without a proper system in place can be difficult and laborious to regulate. Having a third-party taking care of the money side of relationship with the client, and can also act as a buffer.
Medical insurance invoicing can also be long winded whether you are sending direct or using Providers Online / Healthcode. Matching up remittance advice to bank transfers. Obtaining excess payments direct from clients. Chasing up outstanding invoices. In addition to this, having someone to keep track of sessions used verses sessions authorised, sending progress reports and treatment extension requests when necessary can also be a load off your mind.
Having a robust process in place for all these crucial aspects of your business plus having someone to keep on top of them can have a positive impact on your practice. This can speed up payments and allow you to know exactly where you are in terms of incoming money at any point in time.
You can also download my free invoicing guide here to gain some understanding of your options when it comes to invoicing.
2. New Client Response & Management
If you find that you're missing out on potential new clients as you can't reply to people in a timely manner it might be time to outsource your email or inbox management.
Getting a quick response from your assistant that you'll be in touch within an agreed timeframe might mean the difference between that potential client coming onboard or not.
Introducing a way to keep track of your referrals and enquiries and implementing a waiting list can also ensure that you always have a full practice when your work with existing clients comes to an end.
3. Communication with patients, medical professionals, and medical insurers
Having someone to respond to current clients when it comes to rescheduling, cancelling, and booking appointments. Dealing with invoicing queries will also mean you have more time to focus on other aspects of your business or respond quicker to potential new clients.
Liaising with medical insurers regarding treatment updates, invoices and treatment extensions. These are all easily outsourced to a seasoned VA for therapists in private practice.
4. Diary Management
Having someone to manage your professional diary can free up a lot of your time. You decide the working hours and then let someone make sure those hours are filled.
Your VA can look through your client list to make sure each person has an appointment in the diary. They can also deal with rescheduling and cancelled appointments. And where applicable, make sure the appointment are charged for or rescheduled.
Take a look at my blog on Improving Time Management for some ideas on diary management.
5. Reports on behalf of client i.e. Psychiatrist / GP Updates
Of course, you will need to advise your VA of what needs to go into the letter. But imagine how much quicker sending a voice note via a secure platform is compared to typing it up, finding the clients relevant details, password protecting the file, saving it into the clients records and sending the email yourself.
6. Client On-Boarding Process
Having a robust client on-boarding process will ensure that the clients:
Are sent the relevant practice information
Receive the therapy agreement / contract
Are advised of the processes
Details are added to any relevant databases and systems
Important information is added to a log / database
Making sure that a client gets the best start to their therapy journey. Take a look at the 5 online systems that I recommend using in private practice by checking out my Facebook page.
7. Data Entry and Maintain Patient Information
Keeping on top of all your clients. Making sure they've completed all their paperwork. Updating their notes when progress reports have been sent. Knowing when a rate increase is due. Filing all the relevant documents relating to that client so you have easy access to them.
These are all things you can outsource to a VA which can save you a lot of time not only in doing the work but also having to hand all the information you require.
8. Set Up / Management of Client Database
If you currently don't have a client database this can easily be setup by a VA whether that's using a spreadsheet or recommending an online platform that would benefit your business. Ensuring you have knowledge of all your client's key information and an accurate overview of their progress is essential for a therapist.
You can read my blog on online booking systems here and what benefits they can give to your practice.
I hope this has given you some ideas of what you can delegate and outsource to a virtual assistant and if you'd like more information please get in contact via the website www.virtuallyirreplaceable.co.uk or via email at [email protected].